eTiket
eTiket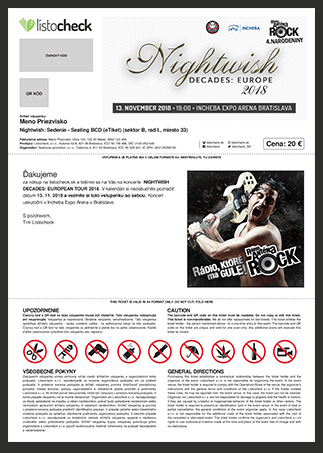 FanTiket
FanTiket is a physical ticket, that will be printed for you and send to your delivery address via post service. We print FanTikets on an exclusive 350g paper with an original Lístocheck hologram sticker. You can bring this ticket with you, or print its PDF version at home. You will receive the PDF version of your FanTiket attached to the e-mail with payment confirmation. Please note that the QR codes on both tickets are the same and we can guarantee only one entry for the person who is listed as a ticket holder on the ticket.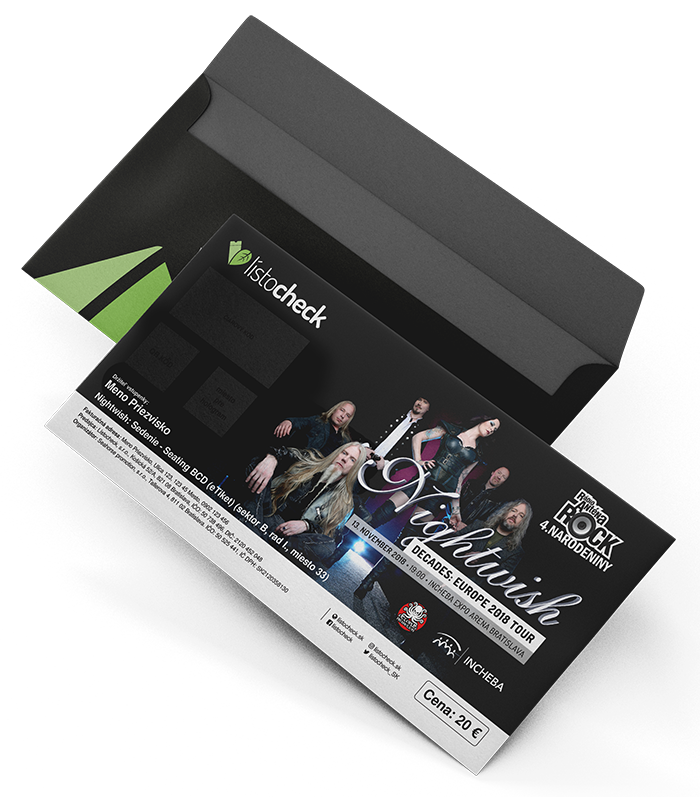 Accessible ticket - discounted price
Accessible ticket is a virtual PDF ticket. The ticket will guarantee entry for one person holding a valid accessible identification and one accompanying person.